Description
Type: Minimalist beaded bracelet
Material:
Beads – Tiger's eye, for the 7-color variant: lava stone (black), garnet (red), amber (yellowish orange), tiger's eye (tawny), imperial jasper (green), lapis lazuli (indigo), turquoise (cyan), and amethyst (purple)
Metal – Zinc alloy
Chain – Elastic strand
Size: 6.5 – 7.5 inches
Condition: 100% New and Exquisite Quality
In the Package: 1x Bracelet
Note:
Our bracelets are made of natural stones. This means the beads you received are likely to have slightly different grain texture comparing with the ones you see here. Also, these elastic bracelets are 6.5 inches (about 16cm) long. They also fits perfectly on your wrists measuring 7.5 inches (about 19cm).
Turning Your Lava Stone Chakra Bracelet into an Essential Oil Diffuser
Look at these little porous lava beads. They may not look as pretty and neat as well-formed obsidian stones, if you prefer smooth, glassy jewelry; but, you may change your mind if I tell you that you can turn your lava bracelet into a mini portable aromatic diffuser.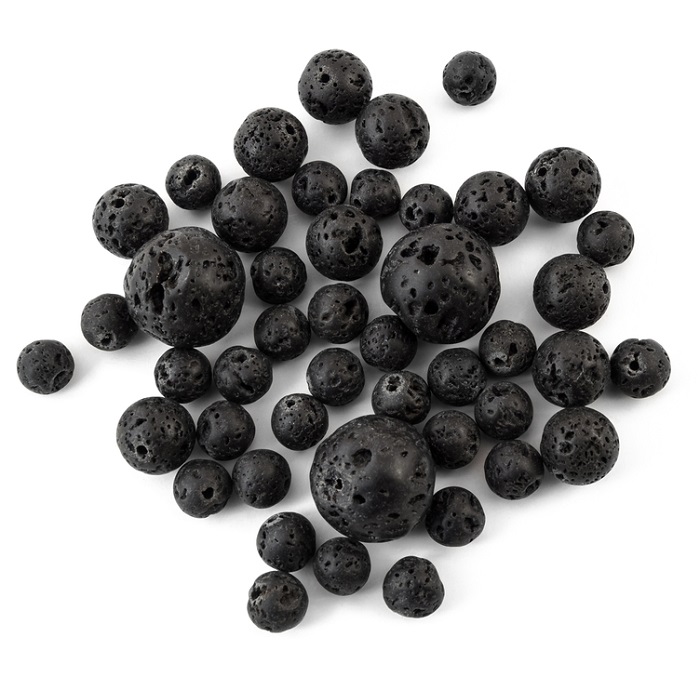 How to do it? You may ask. It's pretty easy though.
First, get the essential oil you like, say, lavender oil.
Second, add a few drops to your lava bracelet and wipe it clean.
Ta-da! There you go!